Regular price
Sale price
$41.99 USD
Unit price
per
Sale
Sold out
GHOST 1.0 SHAPE
THE FOUNDER LI GUO HAI PRO MOD
MATERIAL:5 WITH DIFFERENT WOOD ASH/MAPLE/WENGE/PURPLE HEART/DYED WOOD
PAINT: STICKY
KEN HEIGHT:16.5CM
SARADO:7.25MM
TAMA:6CM
BIG CUP:4.7CM
SMALL CUP:4.3CM
BOTTOM CUP:3.9CM
HOLE:2.3CM
BEARING BEAD PYRAMIND/BLANCE HOLE Li Guohai pro model, the person in charge, is coming again! After almost a year of break, 2020 ushered in the winner sword jade master PRO MODEL, 2020 new batch continues the previous design features five kinds of wood together, the paint thickened and sticky. The sarado uses purple heart wood, which is an artifact of the lunar. About New Ghost 1.0 Shape: It is a new breakthrough and exploration of the WinnerKendama products. Suitable for the lunar,Gunslinger,Juggle, Axe, Underbrid, Tap,Bird system and other movements to enhance stability and hand feeling. New gun design, ken body lengthening 2MM, increase three cup mouth size. The good use of the axe is very strong. The concave arc handle design makes the ken feel better. Winner - Ghost Shape,We hope you like it!
*The price did not include TAX. Pricing in US dollars.
Shopping Notice:
* Telephone remarks must be made for each order.
注意する:
*次は、あなたの電話を残してください。
Share
View full details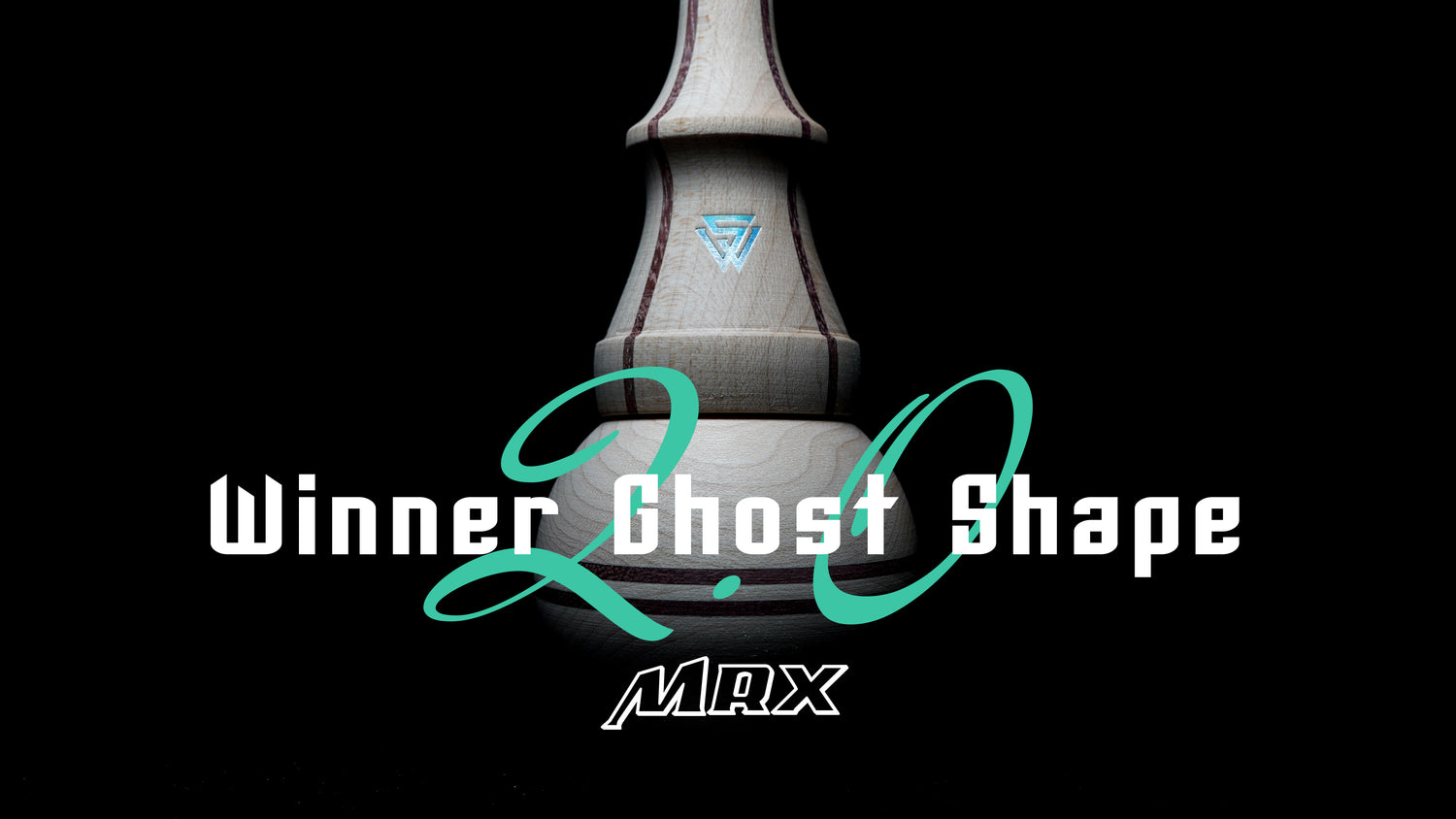 GHOST 2.0 SHAPE
About Winner ghost 2.0 new shape Precipitate X Break =Winner Ghost 2.0 Ghost 2.0 Shape, is another breakthrough after the precipitation of the winner kendama product! This optimized comprehensive shape with unique shape design is suitable for all kinds of tricks.